What Is A Medication Error Claim?
A medication error claim arises when a patient suffers harm or injury due to a mistake made by a healthcare professional, such as a doctor, nurse, or pharmacist, in prescribing, dispensing, or administering medication. These errors can take various forms, including administering the wrong dose or medication, failing to check for allergies or interactions, and mislabeling medication.
The consequences of medication errors can be serious and even life-threatening, resulting in adverse reactions, allergic reactions, or other complications, leading to hospitalization, disability, or death. If you or a loved one has suffered due to a medication error, you may be entitled to compensation, covering medical expenses, lost wages, pain and suffering, and other damages.
Working with an experienced medical malpractice solicitor is essential to pursue a medication error claim. They can assist you in gathering evidence, establishing negligence on the part of the healthcare professional, and advocating for your rights by negotiating a settlement or taking your case to trial.
Suppose you suspect you or a family member suffered harm due to a Medication Error in Dublin, Ireland. In that case, you can claim medication error compensation with the help of our medical negligence solicitors in Dublin.
When Do Most Medication Errors Occur?
Medication errors can occur at any stage of the medication process, from prescribing to administering, and even after the medication has been given to the patient. However, some stages are more susceptible to errors than others.
What We Do
My Loved One Suffered a Medication Error; What Do I Do Next?
If you suspect that your loved one has suffered from a medication error, there are several important steps you can take:
Seek Medical Attention
The health and well-being of your dearest one should be your top priority. If your loved one has been harmed due to medical negligence, seek medical attention immediately.
Contact A Specialist Solicitor
Contacting a solicitor specializing in medical negligence claims is advisable immediately. They will guide you through the legal process and assist you in gathering the necessary evidence to support your claim.
Collect Evidence
Your solicitor will help you collect all the relevant evidence to support your claim. This evidence may include medical records, witness statements, and expert medical opinions.
Make A Formal Complaint
You may wish to make a formal complaint to the healthcare provider involved, such as a hospital or GP, or to the regulatory body for healthcare, the Medical Council. This may result in an investigation and possibly a resolution without legal action.
Initiate Legal Proceedings
Suppose a resolution cannot be reached through a formal complaint. In that case, your solicitor will initiate legal proceedings by issuing a legal claim against the healthcare provider or professionally responsible for the negligence.
Act quickly and decisively if you suspect a medication error has occurred, as the consequences can be serious and even life-threatening. With the right support and guidance, you can protect your loved one's rights and pursue the compensation they deserve.
How can we help you to claim your compensation?
We are a team of experienced medical negligence solicitors based in Dublin. With 18 years of experience, we have helped many clients with compensation claims. Our solicitors have practical knowledge and can readily assist you through various communication channels. Contact us for a callback or visit our office at 39 Waterloo Road, Dublin 4 DX 109060, Fitzwilliam.
Why engage Medical Negligence Solicitors Dublin to act on your behalf?
Engaging a reputable medical negligence solicitor can make all the difference in successfully resolving your case. We have a proven track record of handling various medication error cases at Medical Negligence Solicitors Dublin.
With over 18 years of experience in medical negligence claims, we have developed strong relationships with the top legal experts throughout Ireland. When you choose to work with us, you can rest assured that an experienced solicitor specializing in medical negligence will handle your case from start to finish.
Our medical negligence team is led by Susan Cosgrove, a seasoned solicitor with over 18 years of experience handling complex medical negligence cases. With her expertise and guidance, you can trust that your case will be handled with the utmost care and attention to detail.
If you believe you or a loved one has suffered harm due to a medication error, don't hesitate to contact us for a confidential consultation. You can reach Susan Cosgrove at 01 2340044 or email us at info@cgsolicitors.ie to discuss your legal options. We are here to fight for your rights and help you receive your deserved compensation.
Testimonial's
What Our Client Says?
Our clients are pleased with our exceptional service and expertise. They have shared their positive experiences with us, citing our promptness, attention to detail, and successful results in claiming compensation for medical negligence. We are grateful for their feedback and strive to maintain our high standards.
"I contacted Medical Negligence Claim after experiencing medical malpractice, and I was impressed by their exceptional customer service. Their team was understanding, supportive, and knowledgeable, and they helped me secure the compensation I deserved."
Nicholas Youngman
Executive administrator

"Medical Negligence Claim is the best option for anyone looking to file a claim for medical malpractice in Ireland. Their team of lawyers is highly professional, knowledgeable, and compassionate, and they offer a customized service tailored to each client's needs."
Priscilla Harris
Leasing manager

"I had a successful experience working with Medical Negligence Claim to file a claim for medical malpractice. Their team of lawyers is highly skilled and knowledgeable, and they helped me secure the compensation I was entitled to."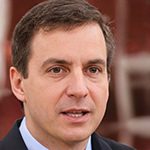 Etta Collier
Critical care nurse

Contact our Expert Solicitors Today.
FAQ'S
Frequently Asked Questions