When you are suffering pain, emotional trauma or physical disability due to incorrect or inadequate treatment by a medical professional, it can feel like a profound injustice. During our lifetimes, almost all of us will visit a hospital, undergo a surgical procedure, and use the services of a dentist or visit a GP practice.
Most of the time, things go smoothly, but when something goes wrong and you are left with negative after effects, there may be a case for a medical negligence claim. So, if you are suffering negative symptoms as a result of medical treatment, what are some of the signs that you may, in fact, have a case to make a claim for medical negligence?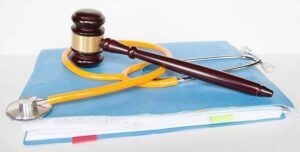 1. There was an established duty of care
If you were treated by a medical professional, such as a surgeon, consultant, doctor, dentist or nurse who had a duty of care towards you, then it is possible that you have a case if something subsequently went wrong with the treatment. If the medical professional was treating you in a clinical capacity at the time and was aware of your condition or in the process of diagnosis, they will likely have had a duty of care towards you.
2.There have been breaches in a duty of care
If a reasonable level of care was not achieved, it is possible that the medical professional's duty of care has been breached. This could encompass actions such as failure to diagnose an obvious condition, prescribing or administering the wrong medication, or failing to act in a way that would prevent conditions worsening.
3. Harm resulted from the breaches in the duty of care
Preventable harm that has resulted from the wrong actions or inaction of medical staff could mean that you have a medical negligence case. This harm could be relatively minor injuries or it could be severe and permanent conditions that significantly impact your quality of life. It can also incorporate psychological or emotional trauma, depending on the situation and condition.
Things may be complicated to you while dealing with medical negligence in Ireland, but it is the truth that Irish law gives you a remedy for compensation against any form of medical negligence. You can file a claim for any kind of sort of injury due to medical malpractice against the doctor, hospital, or other health care provider.
But it is always recommended to consult with a lawyer who the related experience in this field. Being medical negligence solicitors in Dublin, medical solicitors Dublin  can serve you with the best legal advice and guidance in medical negligence cases. We have successfully represented thousands of clients throughout Ireland who was unsuccessful in their claim before the court until they approached us for help.
With our association, you will find it easier to know all about your rights as per Irish law, the evidence needed to prove malpractice charges, time limits involved, etc. Our advocates are ever ready to answer any queries that might come to your mind regarding filing a compensation case against a health care provider.
Susan Cosgrove is the principal at Cosgrove Gaynard Solicitors. Susan has over 20 years experience of practicing various areas of law including medical negligence negligence law. She graduated from Portobello major in LLB, Law.
She is a member of Law Society of Ireland.