What Is A Birth Injury Claim?
A claim regarding birth injury refers to a legal action initiated by parents or guardians of a child who has suffered an injury during the birthing process. These injuries can range from minor to severe, & they may be a result of medical negligence or malpractice during delivery. The main purpose of a birth injury claim is to seek monetary compensation for medical expenses, continuous treatment, and other forms of damage that occurred due to the injury.
The purpose of a birth injury claim usually involves close cooperation with a knowledgeable solicitor who specializes in medical malpractice cases. It includes collecting & presenting compelling evidence that establishes medical negligence as the cause of the injury.
Thereafter, the legal team will initiate negotiations with the suspect to reach a settlement or file a lawsuit if a mutually acceptable resolution cannot be achieved through negotiation.
A birth injury claim can offer the necessary resources to cover the child's medical expenses, such as hospitalization, surgery, rehabilitation, and other treatments. Additionally, parents or guardians can receive compensation for other damages, including loss of income, emotional distress, and pain and suffering.
Overall, claims of birth injury serve as a critical resource for parents and guardians seeking justice for their child's injuries and provide a means to recover financial losses associated with the injury.
Who Can Make A Birth Injury Claim?
Birth injury claims can be a complex and emotionally challenging legal matter for parents or guardians who want to pursue justice for their children. If you're looking to understand who can make a birth injury claim, here are some important points to consider:
If you suspect that your child has suffered a birth injury due to medical negligence or malpractice, it's critical to seek legal advice from a professional solicitor who specializes in this area. They can help guide you through the process, protect your rights, and secure the compensation you and your child deserve. Don't wait to take action – reach out to a trusted legal professional today.
What We Do
My Loved One Suffered a Birth Injury; What Do I Do Next?
If you suspect that your loved one has suffered a birth injury, it's understandable to feel overwhelmed and unsure of what to do next. Here are some essential steps you can take to help your loved one:
Seek Immediate Medical Attention
Your first priority should be to ensure your loved one receives the necessary medical attention. This will help determine the extent of the injury and provide any necessary treatment to stabilize their condition.
Document The Injury
It's important to keep a record of the injury, including any medical records, treatment plans, and related expenses. This documentation will be crucial in building a strong case for a birth injury claim.
Consult With A Qualified Solicitor
It's crucial to seek legal advice from an experienced solicitor who specializes in birth injury claims. They can guide you through the legal process, evaluate your case, and help you understand your legal options.
Gather Evidence
Your solicitor will need to gather evidence to support your claim, including medical records, witness statements, and expert opinions. Be sure to provide them with any relevant information or documents you have.
Consider Your Options
Your solicitor will help you understand your legal options, including the possibility of pursuing a birth injury claim. They can advise you on the best course of action based on the specifics of your case.
Dealing with a birth injury can be a challenging and emotional experience. However, by taking the right steps and seeking the necessary legal advice, you can help your loved one receive the care and compensation they deserve.
How can we help you to claim your compensation?
We are a team of experienced medical negligence solicitors based in Dublin. With 20 years of experience, we have helped many clients with compensation claims. Our solicitors have practical knowledge and can readily assist you through various communication channels. Contact us for a callback or visit our office at 39 Waterloo Road, Dublin 4 DX 109060, Fitzwilliam.
Why engage Medical Negligence Solicitors Dublin to act on your behalf?
If you have suffered harm due to medical negligence, engaging a specialized medical negligence solicitor can be vital to ensure you receive the compensation you deserve. Here are some reasons to choose Medical Negligence Solicitors Dublin to act on your behalf:
Proven Track Record: We have a proven track record of handling various medical negligence cases with successful outcomes for our clients.
Experienced Team: Our medical negligence team is led by Susan Cosgrove, a seasoned solicitor with over 18 years of experience in handling complex medical negligence cases. She has the expertise and knowledge to handle your case with the utmost care and attention to detail.
Strong Legal Relationships: We have developed strong relationships with the top legal experts throughout Ireland. This allows us to provide our clients with the best possible representation, ensuring they receive the highest level of legal advice and support.
Personalized Service: We provide a personalized service to every client, ensuring they receive the individual attention and support they need throughout the legal process.
Confidential Consultation: We offer a confidential consultation to discuss your legal options and the specifics of your case. You can reach us at 01 2340044 or email us at info@cgsolicitors.ie to schedule a consultation.
At Medical Negligence Solicitors Dublin, we are dedicated to fighting for your rights and helping you receive the compensation you deserve. Don't hesitate to contact us to discuss your case and learn more about how we can help.
Also read :
Unnecessary surgery in medical negligence
Medical Misdiagnosis in medical negligence
GP negligence in medical negligence
Defective Medical Products in medical negligence
Surgical Errors
Medication Error


Testimonial's
What Our Client Says?
Our clients are pleased with our exceptional service and expertise. They have shared their positive experiences with us, citing our promptness, attention to detail, and successful results in claiming compensation for medical negligence. We are grateful for their feedback and strive to maintain our high standards.
"I contacted Medical Negligence Claim after experiencing medical malpractice, and I was impressed by their exceptional customer service. Their team was understanding, supportive, and knowledgeable, and they helped me secure the compensation I deserved."
Nicholas Youngman
Executive administrator

"Medical Negligence Claim is the best option for anyone looking to file a claim for medical malpractice in Ireland. Their team of lawyers is highly professional, knowledgeable, and compassionate, and they offer a customized service tailored to each client's needs."
Priscilla Harris
Leasing manager

"I had a successful experience working with Medical Negligence Claim to file a claim for medical malpractice. Their team of lawyers is highly skilled and knowledgeable, and they helped me secure the compensation I was entitled to."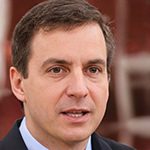 Etta Collier
Critical care nurse

Contact our Expert Solicitors Today.
FAQ'S
Frequently Asked Questions