WE ARE MEDICAL NEGLIGENCE SOLICITORS
This website is run by Cosgrove Gaynard Solicitors, who are well-experienced in medical negligence claims and are best placed to offer you legal advice, opinion, and representation.
About Us
Medical Negligence Solicitors Dublin: Our service and expertise
Medical Negligence Claim is a reputable firm operated by Cosgrove Gaynard Solicitors, a team of expert lawyers specializing in medical negligence law in Dublin, Ireland. With over 18 years of experience, the team has a proven track record of success and offers personalized services tailored to meet individual needs.
The solicitors are professional, compassionate, and committed to helping clients obtain the compensation they deserve. This firm provides various services to assist anyone looking to file a claim. And the team prides itself on delivering excellent customer service and support throughout the legal process.
Services
Our Services
At Medical Negligence Claim, we are the Medical Negligence Solicitors Dublin help clients with medical negligence claims, including medication & surgical errors, misdiagnosis, GP negligence, birth & brain injuries, obstetrics & gynecological errors, defective medical products, delayed treatment, and unnecessary surgeries. Our experienced solicitors provide dedicated support for the best possible outcome. Contact us for a confidential consultation.
Why Choose Us for Your Medical Negligence Cases?
At Medical Negligence Claim, we understand the gravity of medical negligence cases & their impact on our clients' lives. We have offered a nationwide service for over 18 years & arrange consultations 24 hours a day, providing our clients with peace of mind and access to legal advice whenever needed. Choose us to represent your case & benefit from our experience and commitment to achieving your best possible outcome.
Understanding Medical Negligence in Dublin
Medical negligence is a serious issue in Dublin and occurs when healthcare professionals fail to provide an adequate standard of care, resulting in harm to a patient.
In Dublin, medical negligence claims are made when the care provided falls below the standard of care that a reasonable medical professional would provide and where harm has been caused to the patient.
Various forms of medical negligence can occur in Dublin, including misdiagnosis, delayed diagnosis, surgical errors, medication errors, birth injuries, and inadequate aftercare.
Misdiagnosis can lead to inappropriate treatment and further harm, while delayed diagnosis can result in worse outcomes for the patient.
Surgical errors can cause nerve damage, leaving instruments inside the patient or operating on the wrong body part.
Medication errors can lead to adverse reactions, wrong doses, or incorrect prescriptions. Birth injuries can cause cerebral palsy, brain damage, or brachial plexus injuries.
Inadequate aftercare can occur when a patient is discharged too early without proper treatment or support.
In Dublin, medical negligence claims are governed by the Medical Practitioners Act 2007 and the Civil Liability and Courts Act 2004. These acts establish a legal framework for patients to seek compensation for harm suffered due to medical negligence. To make a successful claim, the patient must prove that the healthcare professional breached their duty of care and this breach resulted in the harm suffered.
Additionally, the patient must demonstrate that the breach of duty directly caused harm, not by a pre-existing condition or other factors.
Suppose you or a loved one suffered harm from medical negligence in Dublin. In that case, seeking advice from a qualified medical negligence solicitor who can guide you through the legal process and help you pursue the compensation you deserve is crucial.
Process
Process of claiming medical negligence in Dublin.
If you suspect that you or a family member has suffered harm due to medical negligence in Dublin, Ireland, it is important to follow the correct steps when making a claim. The process follows:
01. Seek medical attention
Your health and well-being should be your top priority. If you or your loved one has been harmed due to medical negligence, seek medical attention immediately.
02. Contact a specialist solicitor
It is advisable to contact a solicitor who specializes in medical negligence claims immediately. They will guide you through the legal process and assist you in gathering the necessary evidence to support your claim.
03. Collect evidence
Your solicitor will help you collect all the relevant evidence to support your claim. This evidence may include medical records, witness statements, and expert medical opinions.
04. Make a formal complaint
You may wish to make a formal complaint to the healthcare provider involved, such as a hospital or GP, or to the regulatory body for healthcare professionals in Ireland, the Medical Council. This may result in an investigation and possibly a resolution without legal action.
05. Initiate legal proceedings
If a resolution cannot be reached through a formal complaint, your solicitor will initiate legal proceedings by issuing a legal claim against the healthcare provider or professionally responsible for the negligence.
Right Time To Consult With Medical Negligence Solicitors In Dublin
Determining the optimal time to consult with medical negligence solicitors in Dublin is crucial in ensuring that medical malpractice or negligence victims receive the compensation they deserve. It is strongly advised to seek legal advice promptly once one suspects medical negligence. By seeking legal consultation without delay, one can initiate the process of pursuing compensation for damages incurred. Delaying such action can be counterproductive, and avoiding hesitancy in seeking legal counsel is prudent.
Choosing the right solicitors to claim your compensation
Selecting the appropriate solicitor to assist you in obtaining compensation requires carefully evaluating several key factors. First and foremost, it is essential to assess the solicitor's experience and proficiency in handling cases similar to yours. Additionally, their reputation and track record of successful outcomes should be considered, as well as their communication skills and fee structure. Perusing reviews and testimonials from prior clients and obtaining referrals from reliable sources is also beneficial. Ultimately, your comfort level with the solicitor is crucial in making an informed decision.
How can we help you to claim your compensation?
We are a team of experienced medical negligence solicitors based in Dublin. With 18 years of experience, we have helped many clients with compensation claims. Our solicitors have practical knowledge and can readily assist you through various communication channels. Contact us for a callback or visit our office at 39 Waterloo Road, Dublin 4 DX 109060, Fitzwilliam.
Testimonial's
What Our Client Says?
Our clients are pleased with our exceptional service and expertise. They have shared their positive experiences with us, citing our promptness, attention to detail, and successful results in claiming compensation for medical negligence. We are grateful for their feedback and strive to maintain our high standards.
"I contacted Medical Negligence Claim after experiencing medical malpractice, and I was impressed by their exceptional customer service. Their team was understanding, supportive, and knowledgeable, and they helped me secure the compensation I deserved."
Nicholas Youngman
Executive administrator

"Medical Negligence Claim is the best option for anyone looking to file a claim for medical malpractice in Ireland. Their team of lawyers is highly professional, knowledgeable, and compassionate, and they offer a customized service tailored to each client's needs."
Priscilla Harris
Leasing manager

"I had a successful experience working with Medical Negligence Claim to file a claim for medical malpractice. Their team of lawyers is highly skilled and knowledgeable, and they helped me secure the compensation I was entitled to."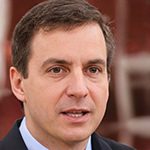 Etta Collier
Critical care nurse

Contact our Expert Solicitors Today.
FAQ'S
Frequently Asked Questions