WE ARE MEDICAL NEGLIGENCE SOLICITORS
This website is run by Cosgrove Gaynard Solicitors, who are well-experienced in medical negligence claims and are best placed to offer you legal advice, opinion, and representation.
Medical Negligence Solicitors Dublin: Irish Medical Negligence Solicitors
Look no further for expert legal representation in medical negligence cases in Dublin than Cosgrove Gaynard Solicitors. Our team of dedicated lawyers specializes in advocating for those affected by medical malpractice, offering comprehensive legal services to pursue rightful compensation. With a proven track record of success and a deep commitment to our clients, we stand as the most trusted choice for individuals seeking justice in cases of medical negligence in Dublin. At Cosgrove Gaynard Solicitors, we bring unparalleled expertise, unwavering support, and a relentless pursuit of justice to every case we handle.
We firmly believe that everyone has the right to quality healthcare, and when that trust is breached, we're here to fight for your rights and hold the responsible parties accountable.
With over two decades of serving the community with care, our medical negligence solicitors has garnered a reputation for excellence and a track record of success. We have handled numerous complex medical negligence cases, achieving favorable outcomes for our clients and making a positive impact on their lives.
No matter the complexity of your medical negligence claim, our services encompass a wide range of specialties. From injury claims, cancer claims to epilepsy drug, flu vaccine, misdiagnosis, surgical errors, medication mistakes and birth injuries, our negligence team is ready to take care and settles case with tenacity and dedication.
We believe in the power of clear communication and transparency. When you choose our firm, you will benefit from personalized consultations with our solicitors, who will listen attentively to your concerns and provide you with expert guidance tailored to your unique situation.
If you or a loved one has been a victim of medical negligence, don't wait any longer. Our team is here to provide you with the support and legal representation you need to seek justice. Reach out to our solicitors Dublin today to schedule a consultation and take the first step towards reclaiming your rights.Let our highly recommend medical negligence solicitors in Dublin stand by your side during this challenging time. We are ready to fight for you!
Services
Our Services
Being a professional team of Medical Negligence Solicitors in Dublin, we cover all the areas of medical negligence law that includes medication & surgical errors, misdiagnosis, GP negligence, birth & brain injuries, obstetrics & gynecological errors, defective medical products, delayed treatment, and unnecessary surgeries. Therefore, don't hesitate to contact us to assess your issues to claim your compensation raised by medical negligence.
Your Trusted Medical Law Firm: Experience, Care, and Client-focused Team
We understand the gravity of medical negligence cases & their impact on people's lives. Therefore, we are very serious to our service from the beginning to end. We listen carefully, take evidence, comply with Irish medical negligence law and proceed accordingly. This helps us to win the case and bring a fair result for our clients.
Understanding Medical Negligence in Ireland
Medical negligence is a serious issue in Ireland. The number of medical negligence cases are increasing day by day.
This is happening in various forms such as misdiagnosis, delayed diagnosis, surgical errors, medication errors, birth injuries, and inadequate aftercare, hospital negligence etc.
In Dublin, medical negligence claims are governed by the Medical Practitioners Act 2007 and the Civil Liability and Courts Act 2004. These acts establish a legal framework for patients to seek compensation for harm suffered due to medical negligence. To make a successful claim, the patient must prove that the healthcare professional breached their duty of care and this breach resulted in the harm or suffered.
Additionally, the patient must demonstrate that the breach of duty directly caused harm, not by a pre-existing condition or other factors.
In that case, seeking advice from qualified hospital negligence solicitors is important who can guide you through the legal process and help you pursue the compensation you deserve.
Process
Process of claiming medical negligence in Dublin.
If you suspect that you or a family member has suffered harm due to medical negligence in Dublin, Ireland, it is important to follow the correct steps when making a claim. The processes are as follow:
01. Seek medical attention
Your health and well-being should be your top priority. If you or your loved one has been harmed due to medical negligence, seek medical attention immediately.
02. Contact a specialist solicitor
It is advisable to contact a solicitor who specializes in medical negligence claims immediately. They will guide you through the legal process and assist you in gathering the necessary evidence to support your claim.
03. Collect evidence
Your solicitor will help you collect all the relevant evidence to support your claim. This evidence may include medical records, witness statements, and expert medical opinions.
04. Make a formal complaint
You may wish to make a formal complaint to the healthcare provider involved, such as a hospital or GP, or to the regulatory body for healthcare professionals in Ireland, the Medical Council. This may result in an investigation and possibly a resolution without legal action.
05. Initiate legal proceedings
If a resolution cannot be reached through a formal complaint, your solicitor will initiate legal proceedings by issuing a legal claim against the healthcare provider or professionally responsible for the negligence.
Right Time To Consult With Medical Negligence Solicitors In Dublin
Determining the optimal time to consult with medical negligence solicitors in Dublin is crucial because negligence claims require deep analysis of the issue and need extensive experience plus care. It is always advisable to consult as early as possible after the occurrence. It will help the lawyers as well as the victims to start legal proceedings without delay. Many clients don't take immediate actions for legal procedure that cause some documentary issue to the law aligned with medical negligence.
Choosing the right solicitors to claim your compensation
Selecting the appropriate solicitor to assist you in obtaining compensation requires carefully evaluating several key factors. First and foremost, it is essential to assess the solicitor's experience and proficiency in handling cases similar to yours. Additionally, their reputation and track record of successful outcomes in clinical negligence should be considered, as well as their communication skills and fee structure. Perusing reviews and testimonials from prior clients and obtaining referrals from reliable sources is also beneficial. Ultimately, your comfort level with the solicitor is crucial in making an informed decision.
Role of Solicitors in Medical Negligence Cases in Ireland
In Ireland, solicitors play a crucial role in medical negligence cases. Here are some key roles they fulfill:
Initial Consultation: Solicitors offer an initial consultation to discuss the details of the case. They assess whether there's a legitimate claim for medical negligence by reviewing medical records, gathering information, and consulting with medical experts.
Legal Advice: They provide legal advice and guidance to the affected individuals or families, explaining their rights, the legal process, and the potential outcomes of the case. This involves outlining the strengths and weaknesses of the case, the evidence required, and the chances of success.
Gathering Evidence: Solicitors work to gather evidence supporting the claim of medical negligence. This includes medical records, expert opinions, witness statements, and any other relevant documentation that can strengthen the case.
Communication: They act as intermediaries between the affected parties and the healthcare providers or their legal representatives. This involves handling all communication, including formal correspondence and negotiations, on behalf of their clients.
Negotiation: Solicitors engage in negotiation with the defendant's legal team or insurance companies to reach a settlement that adequately compensates the injured party for the damages suffered due to medical negligence. This can involve skillful negotiation to secure fair compensation without going to trial.
Representation in Court: If a settlement cannot be reached, solicitors represent their clients in court. They present the case, examine witnesses, and argue on behalf of the injured party to seek compensation for damages.
Collaboration with Experts: Solicitors often work closely with medical experts, such as doctors or specialists, to understand complex medical issues involved in the case. These experts provide opinions and testimony to support the claim of negligence.
Case Management: They manage all aspects of the case, including paperwork, deadlines, and legal procedures, ensuring that everything is filed correctly and within the required timeframes.
Client Support: Solicitors offer support and guidance throughout the legal process. They keep clients informed about the progress of the case, manage expectations, and address any concerns or queries.
Advising on Compensation: In successful cases, solicitors help their clients understand the compensation awarded, ensuring it covers medical expenses, loss of earnings, pain and suffering, and any future care needs.
Solicitors specializing in medical negligence cases play a pivotal role in navigating the complexities of the legal system while advocating for their clients' rights and seeking appropriate compensation for the harm caused due to medical negligence.
How can we help you to claim your compensation?
We are a team of experienced medical negligence solicitors based in Dublin. With 20 years of experience, we have helped many clients with compensation claims. Our solicitors have practical knowledge and can readily assist you through various communication channels. Contact us for a callback or visit our office at 39 Waterloo Road, Dublin 4 DX 109060, Fitzwilliam.
Testimonial's
What Our Client Says?
Our clients are pleased with our exceptional service and expertise. They have shared their positive experiences with us, citing our promptness, attention to detail, and successful results in claiming compensation for medical negligence. We are grateful for their feedback and strive to maintain our high standards.
"I contacted Medical Negligence Claim after experiencing Flu Jab, and I was impressed by their exceptional customer service.Their Solicitors were understanding, supportive, and knowledgeable, and they helped me secure the compensation I deserved."
Nicholas Youngman
Executive administrator

"Medical Negligence Claim is the best option for anyone looking to file a claim in Ireland. They are highly professional, knowledgeable, and compassionate, and they care each based on their client's needs."
Priscilla Harris
Leasing manager

"I had a successful experience working with Medical Negligence Claim to file a claim for medical negligence. Their team of lawyers is highly skilled and knowledgeable, and they helped me secure the compensation with care I was entitled to."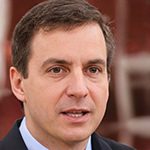 Etta Collier
Teaching professional

Contact our Expert Solicitors Today.
FAQ'S
Frequently Asked Questions